Soulman Hudson Wood
AQHA Reg # 5548010 Height: 15.1 HH
Foaled: May 13, 2012
Color: Perlino Ee / Aa / CrCr / Rn
- WE WERE CORRECT WITH OUR GUESS HE CARRIES THE ROAN GENE!
5 PANEL GENETIC RESULTS: 5 PANEL N/N
GBED N/N, HERDA N/N, HYPP N/N, PSSM1 N/N, MH N/N
PEDIGREE: SOULMAN HUDSON WOOD
Soulman Hudson Wood is 5 panel N/N, and has been color tested Ee / Aa / CrCr which means he is a Perlino, and can only throw the base color's Buckskin, Palomino and Smoky Black foals regardless of the mare he is bred to. If the mares carry Dun, Roan, or the gray gene the foals may also exhibit those genes and we have had some pretty fancy looking Smoky Blue Roans, and Buckskin Roans, as well as a few sharp looking Dunskin foals.
Soulman Hudson Wood is a big bodied nice moving horse that will throw size and color. He traces back to Driftwood 5 times and carries 18.75% Driftwood blood, Joe Hancock 10 times 8.64% and King 2 times 0.88%.
He has many greats in his pedigree with Driftwood Ike showing up twice on his papers as well as Speedy Man, and Lowry Star. Soulman Hudson Wood is a grandson of White Lighting Ike and Lone Drifter. He has been breed to work, and win in the arena!
He carries one of the highest percentages of Driftwood Blood in our area, that is 5 panel N/N!
For more information on Driftwood check out the AQHA website as he is in the Hall of Fame.
We have crossed him on many of our high percentage Driftwood mares as well as a few of our higher percentage Dash for Cash bred mares.
If your serious about winning roping or barrel racing, or you just want a good minded solid pleasure horse Soulman Hudson Wood will sire a horse for you!
Zen is being bred to the following mares for 2020 foals:
AQHA: Janae Drift, Pretty Tiny Bubbles, Zimfandels Magic, Drifters Bird Wood, Jbar Two Foxy, Ima Intentions Lady, Fintry Chulawood Ann, Fintry Gigiwood, Imperial Poco Hand, Fintry Cindywood Gal.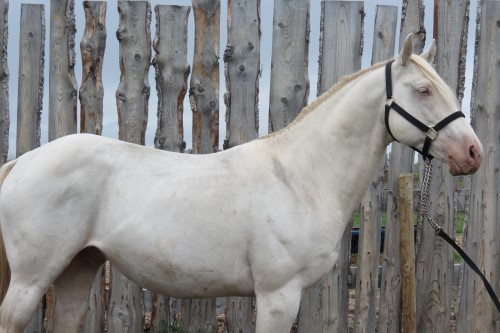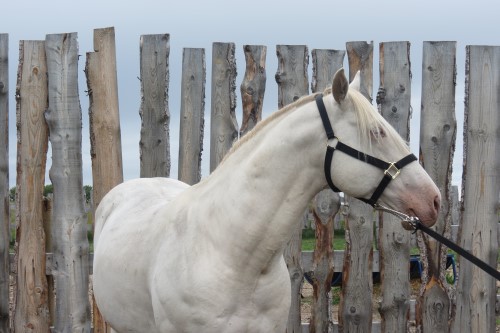 Driftincountrymusic
AQHA Reg# 5629940 Height 14.2 HH
Foaled: June 9, 2014
Color: Grullo EE / aa / DN
5 PANEL GENETIC RESULTS: 5 PANEL N/N
GBED N/N, HERDA N/N, HYPP N/N, PSSM1 N/N, MH N/N
PEDIGREE: DRIFTINCOUNTRYMUSIC
Driftincountrymusic is 5 panel N/N and has been color tested EE/aa/Dd which means he is a Grullo that carries one Dun gene and is homozygous black. Driftincountrymusic can not produce a red based (Sorrel / Chestnut) foal. All his foals have a 50% chance of carrying the dun gene and he has sired Dunskins, Bay's , a Bay Dun, and a Grullo Tobiano over his first two foal crops!
He should mature into a big strong horse, and he traces back to Driftwood 2 times carrying 3.13% Driftwood blood, King 15 times 2.69% and Joe Hancock 14 times 2.39%. He also carries Joe Quincy, and Fintry Tom Cat Blood.
Driftincountrymusic has a pedigree full of top-notch performance horses with the like of Quincy Prestige by Joe Quincy, and Drifts Chip by Double Drift on his papers. His sire True Blue Prestige goes back to Quincy Dan, Roan Bar, King Fritz, Fintry Tom Cat – (who was a - Grand Champion, well known in Western Canada for siring excellent ranch/cow working horses with exceptional all-around abilities. Superior Producer. Also sire of Superior Halter and ROM Performance horses) and he was sired by Old Tom Cat. True Blue Prestige also goes back to the stand out mare Zella Hep who Don Woitte with Fintry Quarter Horses has said to be one of the best mares ever seen in Canada. True Blue Prestige also goes to Two Eyed Jack! Driftincountrymusic's dam Driftin County Music has Double Drift on her papers who is a grandson of Driftwood both top and bottom, she also traces to Music Mount multiple times (Grand Champion in every halter class he ever entered) as well as Page Lee!
Driftincountrymusic carries the pedigree, build, and looks to get you noticed and to succeed in pretty well whatever discipline you choose to ride! He stamps his foals with a spectacular head and big hip, we are crossing him on a few of our big rangy type mares to get you a horse to work all day, however you choose and to look dang good doing it!
Baxter is being bred to the following mares for 2020 foals:
AQHA - RR Penny Ranchero, CU Bonnie Wood, Fintry Frostys Mona, Fintry Miss Mandrift.
APHA - TR Drifters Dandywood